My white coat ceremony went well last night, it was nice to see my parents and little sister, it lasted about 3 hours though, and W was getting antsy. All in all it was nice though. Finals went OK, I would have liked to have done better in a few classes and I am .02 points away from a B- in one of my classes and I don't think the professor is going to bump me up so I'll probably end up with a C+, which should be my only C this semester. W's parents and brother and brother's girlfriend are coming tomorrow (actually tonight at midnight, but we won't see them until tomorrow) so you can imagine what I'm doing today...ALL day. Yep you guessed it, cleaning like I've never cleaned before. Not necessarily because they're coming, although I would have cleaned anyway, but because of finals and everything I've been doing for school my house has seriously suffered as a result. It took me two hours to clean the living room! I've been cleaning for 3 hours and I've got a little bit done so at least I'm making progress. I'd sure like a maid though, anyone want to volunteer?


Me and my wonderful dad, notice the matching dimples? :)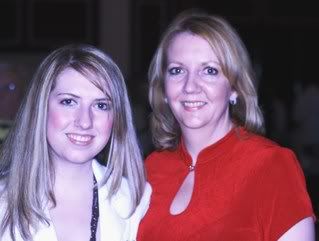 Me and my beautiful Mom, she's done so much for me.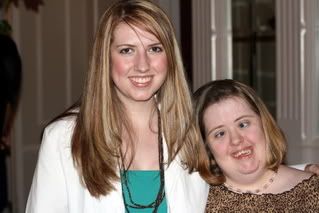 Me and the best little sister a gal could ask for


Me and my super hot husband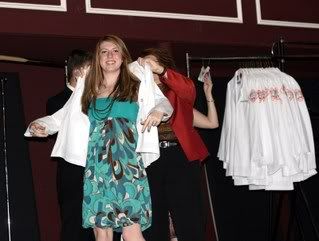 Me getting my white coat!